Cabin Street is a niche apparel company that caters to Canada's Manitoban cabin culture and outdoor lifestyles. Cabin Street's omnichannel strategy includes a website and several market event pop-ups each year. The Cabin Street team would spend a minimum of ten hours reconciling inventory after each event, while halting their online sales channel during this process. Without an integrated payments system, inventory tracking was frustrating and difficult. To solve this problem, Cabin Street switched to WooPayments for both their website and in-person point of sale. 
Previous payments platform: Square
Industry: Fashion and apparel
Use case: In-person payments, omnichannel commerce
Product: WooPayments, Woo In-Person Payments (powered by WooPayments)
Other products used: Apple Pay, Google Pay, HubSpot integration, Mailchimp, Meta, Google Analytics and tracking, coupons, Google Listings & Ads
Key results:
WooPayments provided a cost neutral change that saves Cabin Street hours of manual inventory management and reconciliation after each in-person event.
With automated inventory management, Cabin Street no longer needed to turn off their online sales channel while reconciling inventory after each in-person event.
With integrated reporting, all transactions now flow through Cabin Street's Woo store admin dashboard.
Cabin Street's founders have increased confidence in their business growth with better options for scaling their business across both online and in-person channels.
Cabin Street is now able to manage inventory, refunds, and their store all from the Woo Mobile App.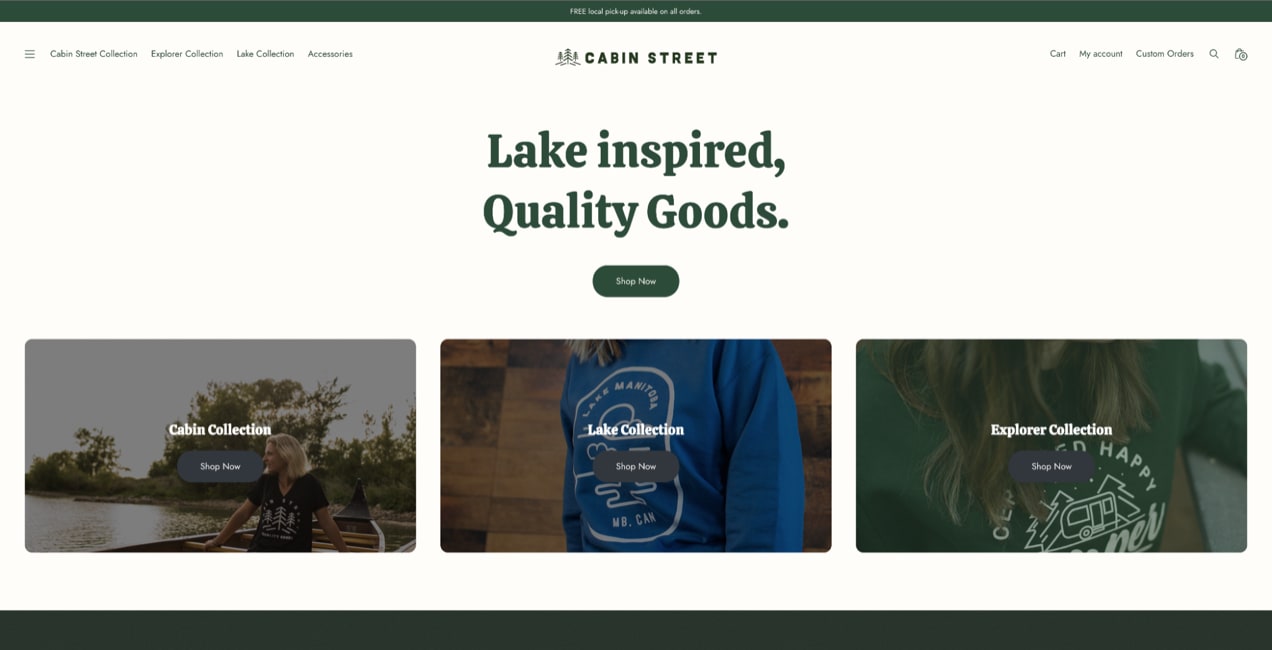 Cabin Street: Lifestyle apparel for outdoor enthusiasts
Founded by two friends in 2018, Cabin Street is a boutique clothing company that celebrates the outdoor lifestyles of vacationers in Manitoba, Canada. Co-founders Eric Senecal and Morgan Mackenzie wanted to create a business that connected with their local audience.

This is only a snippet of a eCommerce Article, please visit the Authors Website and Read the Full Article