---
My content is reader-supported by awesome people like you.  Which means I could earn a commission.  Learn more here!
---
Are you on the lookout for a website builder that combines simplicity with creative freedom?
Look no further than Typedream, a user-friendly platform that empowers you to design stunning websites without the hassle of coding.
In this in-depth review, we'll explore how Typedream can help you bring your online presence to life, with its intuitive features, customizable templates, and seamless collaboration capabilities.
---
Onboarding with Typedream (Let's check it out together)
Let's sign up and see what's up.
I'm looking for ease of use and how well I can understand it.
First I'm just heading over to the main page
and clicking on the get started button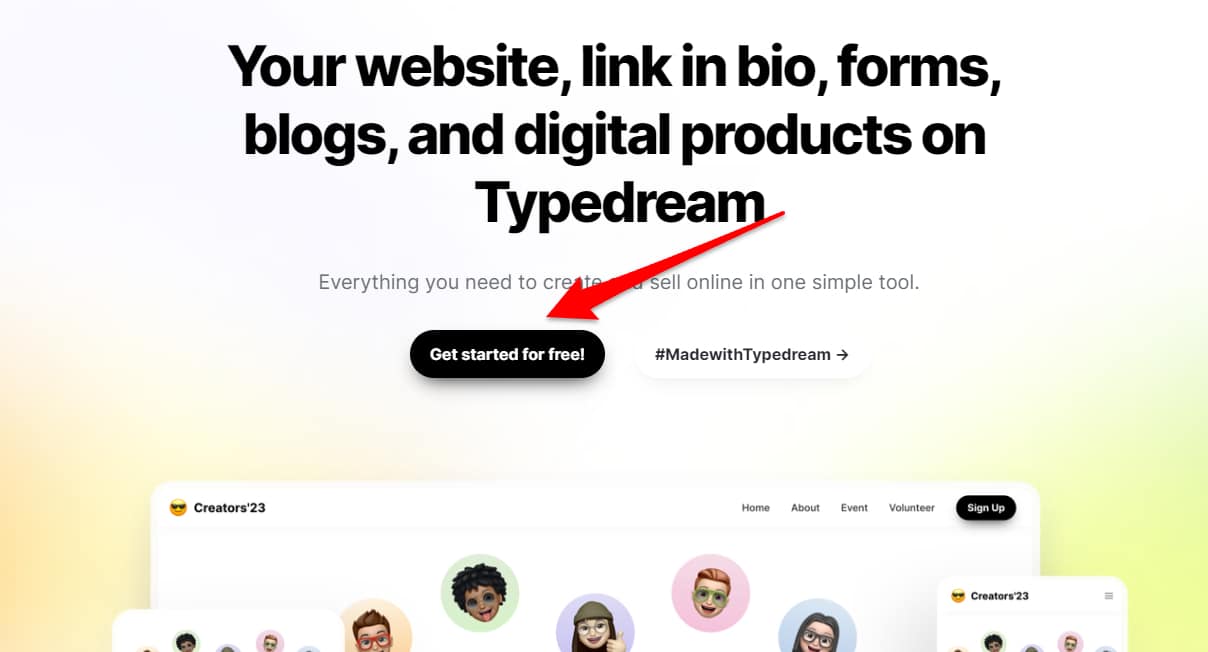 From here it's gonna pop up to log in with an account you already have through Google or just a basic email.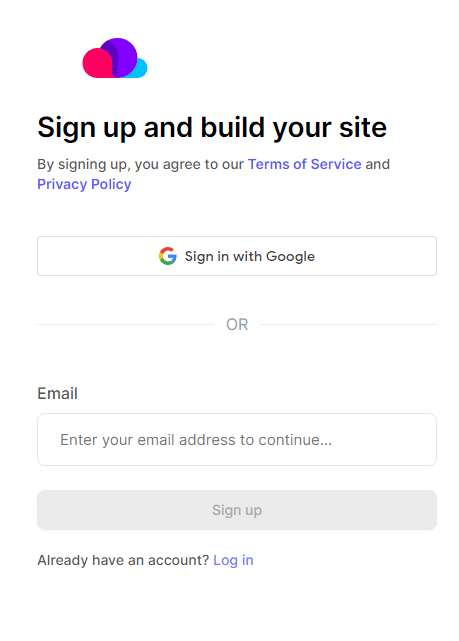 I went ahead and just used my Gmail account myself.
So after I did this on the next page it's asking what I want to do first.
It looks like this.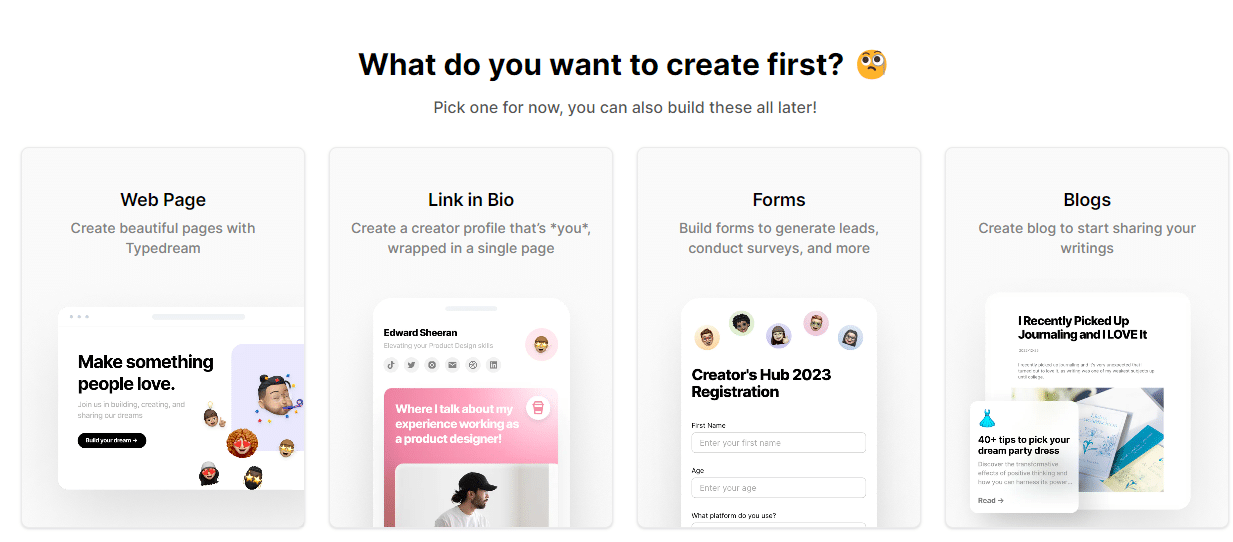 For me, I'm selecting a web page.
Once I click on that it's gonna ask about what best describes you.
Such as a creator, solopreneur, and freelancer.
Once you select an option it takes you to the page to select templates.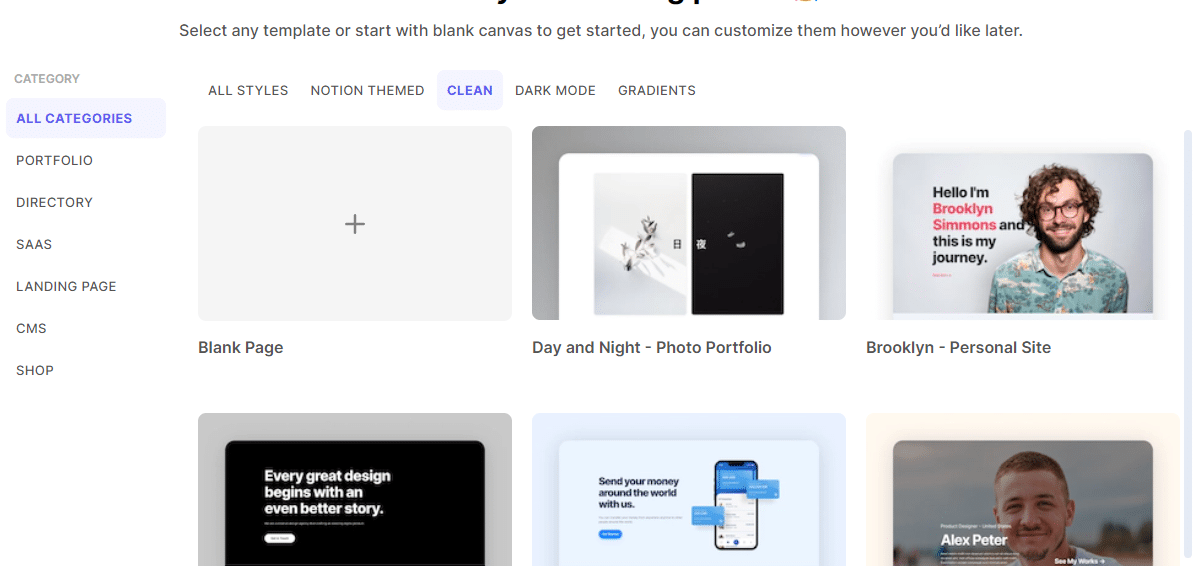 I went ahead and selected the Brooklyn one in the top right.
After I did that it asked me what other pages I wanted to add such as about me, product page, pricing, and terms and policy.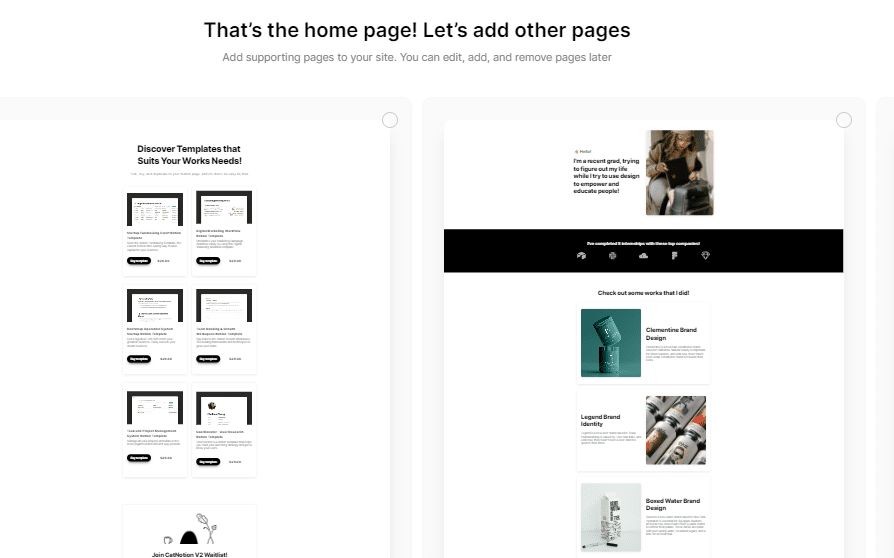 I like that….
I personally went ahead and selected a few pages.
After that, I was hunting for the continue button.
After a bit of looking realized it was on the bottom stating "build my site"
I think it through me off because as of writing this it was a floating button.

So once we hit this button it's going to take us to the main admin page to edit your site.
I liked how a pop-up video popped up to help me a bit too if needed.
I went ahead and clicked off that…

This is only a snippet of a eCommerce Article, please visit the Authors Website and Read the Full Article